T
aking place in tandem with the CFA Institute's Equity Research and Valuation Conference, innovators, investment practitioners, academics and other experts will present and discuss their research and ideas as we take a look into the future of the investment industry.
Learning Outcome Statements
Gain insight into advances and developments in equity research techniques, valuation and portfolio management
Understand areas of financial services where blockchain, data science, and digital platforms are having an impact now and in the future.
Discuss best practices in adopting and incorporating potential new developments into practice management.
4:00 PM | REGISTRATION & NETWORKING
---
4:25 PM | OPENING REMARKS
Maria Weitzer, CFA, Director, Portfolio Management, TAG Associates LLC
---
4:30 PM | WELCOMING REMARKS
Carole K. Crawford, CFA, Founder and Managing Partner, fincap360, LLC
---
4:35 PM | KEYNOTE
Meltem Demirors, Chief Strategy Officer, CoinShares
---
5:20 PM | NETWORKING BREAK
---
5:30 PM | INNOVATORS & INCUMBENTS PANEL
Moderator

---

Panelists

Danielle Kuchinskas, CFA, Accenture Banking & Capital Markets Strategy

Alessia Falsarone, FSA, Managing Director, PineBridge Investments

Katya Chupryna, Chief Strategy Officer, Thinknum

Beatrice O'Carroll, Head of Institutional Sales, Circle
---
6:30 PM | INVESTORS PANEL
Moderator

Irina Tanenbaum, COO, HomeoLux

---

Panelists

Selena Singleton, Director, New York Life Ventures

Anna Garcia, CFA, Co-Founder and Partner, Runway Venture Partners

Kristy Gilbert, Investment Partner, Sightway Capital
---
7:30 PM | CLOSING REMARKS
---
7:35 PM | CATERED NETWORKING RECEPTION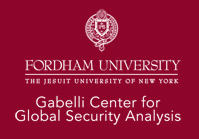 DISCLAIMER OF ENDORSEMENT References herein to any specific sponsor or service do not necessarily constitute or imply the endorsement, recommendation or favoring by CFA Society New York. CFA Society New York strives to be a community for diverse opinions and differing perspectives, and the views and opinions expressed by speakers, presenters and/or organizers at events do not necessarily state or reflect those of CFA Society New York. CFA Society New York expects all attendees to comply with CFA Society New York's Code of Conduct while attending CFA Society New York events or meetings. CFA Society New York expressly reserves the right, in its sole discretion, to grant or deny access to any individual, or to expel any individual from any CFA Society New York event or meeting.
The CFA Society New York, Inc. ("CFANY") is not a Registered Investment Advisor, Broker/Dealer, Financial Analyst, Financial Bank, Securities Broker, or Financial Planner. While CFANY seeks to present accurate and reliable information, CFANY does not endorse, approve, or certify such information, nor does it warrant or guarantee the accuracy, completeness, efficacy, timeliness, or fitness of such information for any particular purpose. Information presented may or may not be current as of the date of the presentation, and CFANY has no duty to update and maintain the information, reports, or statements made during events. The information presented is provided for information purposes only, and is not intended to be and does not constitute financial advice, investment advice, trading advice, or any other advice, is general in nature, and is not specific to you. None of the information presented is intended as an offer or solicitation of an offer to buy or sell, or as a recommendation, endorsement, or sponsorship of any security, company, or fund. CFANY is not responsible for any investment decision made by you. You should not make any financial, investment, trading or other decision based upon any of the information presented at CFANY without undertaking your own independent due diligence and consulting with a qualified and registered securities professional. You understand that your use of any of the information presented at CFANY is at your own risk. There is a substantial amount of risk in trading securities, and the possibility exists that you can lose all, most or a portion of your capital. CFANY does not, cannot, and will not assess or guarantee the suitability or profitability of any particular investment, or the potential value of any investment or informational source. The securities mentioned in any CFANY presentation may not be suitable for investors depending on their specific investment objectives and financial condition.
4:00 PM | REGISTRATION & NETWORKING
---
4:30 PM | OPENING REMARKS
Carole K. Crawford, CFA, Founder and Managing Partner, fincap360, LLC
---
4:35 PM | INNOVATORS & INCUMBENTS PANEL
Moderator

---

Panelists

Danielle Kuchinskas, CFA, Accenture Banking & Capital Markets Strategy

Alessia Falsarone, FSA, Managing Director, PineBridge Investments

Katya Chupryna, Chief Strategy Officer, Thinknum
---
5:30 PM | INVESTORS PANEL
Selena Singleton, Director, New York Life Ventures

Anna Garcia, CFA, Co-Founder and Partner, Runway Venture Partners
---
6:30 PM | KEYNOTE
Meltem Demirors, Chief Strategy Officer, CoinShares
---
7:30 PM | CLOSING REMARKS
---
7:35 PM | CATERED NETWORKING RECEPTION