There were no results found.
There were no results found.
Bruce M. Kahn, Ph.D.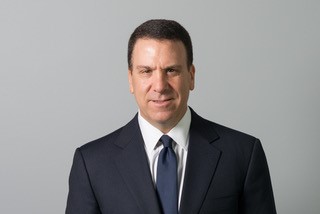 Bruce is responsible for delivering technical advice to investors on MSCI's Climate Solutions tools and data sets for investment decision making, risk management, reporting and engagement. His previous work experience includes Climate Change Investment Research, Institutional Portfolio Management and Wealth Management, as well as E&S Risk assessments at firms such as Citibank, Deutsche Bank, Macquarie and SICM. His work has covered various themes including clean tech, real estate, water, and agricultural-based investment strategies as well as ESG/SRI strategies. He also serves as a Trustee and Chair of the Finance Committee of the Robert and Patricia Switzer Foundation, and previously was a Member of the Board of the US SIF, Board Member and Treasurer of Confluence Philanthropy, and as a trustee and member of the finance committee of the Jesse Smith Noyes Foundation. Bruce earned a PhD in Land Resources from University of Wisconsin, Madison, an MS in Fisheries and Allied Aquacultures from Auburn University, and a BA in Ecology and Evolutionary Biology from the University of Connecticut. Bruce served as an Agriculture Extension Agent in the United States Peace Corps in the Republic of Cameroon, (1989-1993) and currently teaches courses in Sustainable Finance, Statistics and Agriculture as an adjunct professor at Columbia University's Earth Institute.