There were no results found.
There were no results found.
Matthew McLennan, CFA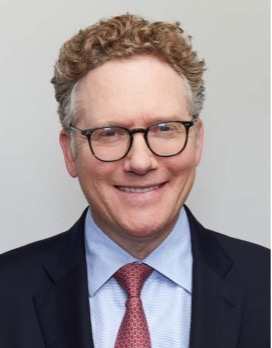 Matthew McLennan is co-head of the First Eagle Global Value team and a portfolio manager of the Global Value, International Value, US Value and Gold strategies. Prior to joining First Eagle in September 2008, Matt worked for Goldman Sachs Asset Management in London, where he served as co-portfolio manager of Global Equity Partners, a group he co-founded in 2003 that ran a focused global equity portfolio for offshore private wealth clients. Earlier in his career, Matt was equity chief investment officer of the investment strategy group for Goldman Sachs' private client business. He joined Goldman Sachs in Sydney in 1994. Matt started his career in 1991 in Brisbane, Australia, with the Queensland Investment Corporation and was ultimately responsible for the firm's international equity exposure. He was born in Rabaul, Papua New Guinea, and grew up in Queensland, Australia. He received his bachelor of commerce with first-class honors and master of international commercial law from the University of Queensland, and he holds the Chartered Financial Analyst designation. Matt is interested in the field of education, and he is a trustee (and former president of the Board of Trustees) of the Trinity School in New York City. He serves on the Board of Dean's Advisors of the Harvard T.H. Chan School of Public Health and as a board member of the University of Queensland in the United States of America. He also serves on the Advisory Council of the Stevanovich Institute on the Formation of Knowledge at the University of Chicago and is a board member of the Library of America.