2024 CFA Institute Research Challenge Kickoff Presentation
The CFA Institute Research Challenge is an annual global competition that provides university students with hands-on mentoring and intensive training in financial analysis and professional ethics. Each student will be tested on their analytical, valuation, report writing, and presentation skills. They gain real-world experience as they assume the role of a research analyst.
The 2024 season has now begun! Please click below for registration information
How It Works
Local CFA® Societies work with universities to assemble teams of three to five undergraduate and/or graduate students. Teams research and analyze a designated publicly traded company; prepare a written report on that company that supports a buy, sell, or hold recommendation; receive advice and support from a faculty advisor and an industry mentor; and present and defend their findings to a panel of industry experts. Winners from the local competitions advance to sub-regional competitions, then on to regional competitions in the Americas, Asia, and Europe, culminating in a global final.
Benefits of Participation
Showcase your university on a global scale.
Augment classroom learning.
Provide career opportunities for students.
Give students practical training equity research and exposure to industry experts.
Network with professionals, peers from other universities, and others in the community.
Elevate your school's reputation and standing against competing schools.
First step in the path towards becoming a Charterholder.
Who is eligible to compete?
Both undergraduate and graduate students that have not previously competed.
When is the Challenge?
Locally hosted Challenges are held November– February of each year. Sub-Regional, Regional, and Global competitions follow in the months after.
How is the Research Challenge different from a "stock picking" competition?
Students conduct in-depth analysis on a single company and produce a full equity research report. The winning team is chosen based on the thoroughness of its analysis and knowledge of one company, rather than whether their predictions of the stock price are correct.
How can I get involved?
You can organize a team to represent your university. Promote the event to your students and field your best team and then prepare them to compete. There are also opportunities to serve as a faculty advisor, presentation judge, report grader, and more.
Past University Participants
Baruch College, CUNY
Binghamton University
College of Staten Island, CUNY
Columbia University
Fairfield College
Fairleigh Dickinson
Fordham University
Hofstra University
Iona College
Ithaca College
Long Island University
Manhattan College
Marist College
Medgar Evers College, CUNY
Molloy College
New Jersey Institute of Technology
New York University
Nyack College
Pace University
Quinnipiac University
Ramapo College
Rensselaer Polytechnic Institute
Rutgers University
Saint Peter's University
Seton Hall University
St. John's University
Stevens Institute
Stony Brook University
The College of New Jersey
The King's College
University at Albany, SUNY
Vassar College
Wagner College
Schedule of Events 2023 – 2024 Competition
| | |
| --- | --- |
| Date | Event |
| Thursday, November 9, 2023 | Kick Off Meeting |
| Tuesday, November 21, 2023 | Application Deadline for Students, Faculty Advisors, and Industry Leaders |
| Thursday, December 21, 2023 | Last Day to Make Changes, Substitutions or Withdrawals |
| Thursday, February 8, 2024 | First Round Winners Announced |
| Friday, February 16, 2024 |  Judge Nominations |
| Tuesday, February 27, 2024 | Local Finals |
| TBA April, 2024 | Regional Semifinals & Finals |
| TBA May, 2024 | Global Finals in Warsaw |
| | |
You are a full-time student at a participating university.
You do not hold the CFA charter.
You have never worked in a role within the core investment management profession, as defined by the

 

CFA Institute Mission.
You have never participated in the CFA Institute Research Challenge.
You are eligible under local competition rules.
Note that eligibility does not guarantee your participation in the competition.
Find out if your university participates by asking your professor or contacting your nearest CFA Institute member society.
If your university does participate, contact your faculty advisor and ask for details on how to become a team member.
If you learn your university has not participated before, ask a professor to become the faculty advisor.
The faculty advisor should contact the nearest CFA Institute member society for more information.
If your university has already registered for the 2023/2024 season please click here.
The majority of

 

local level participants

 

indicated that they spent.

100–150 hours researching their assigned company and assembling their report.
30 or more hours practicing and assembling their presentation.

The majority of

 

regional level participants

 

indicated that they spent more than 60 hours preparing for the regional competition.
At the local level, you may be responsible for covering the cost of travel and accommodation for all meetings and events. Contact your Local Host for more information.
CLICK HERE to learn more about the Heloise Ham Scholarship Fund, awarded by the Graham Center at CFA Society New York.
Learn more about participating as a student in the Research Challenge: 
Professionals
Volunteers are essential to the success of the Research Challenge. Please consider one of these roles:
The Faculty Adviser is the faculty member employed by the team's university who provides guidance and direction to the team throughout all levels of competition.
A Report Grader is an individual selected by the host to evaluate the written reports.
The Industry Mentor is the industry professional preferably CFA Charterholder, who is assigned to the team by the local host to review the team's written report and provide critique of the presentation.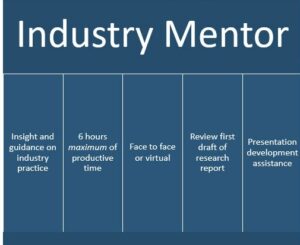 The judge will watch presentations, ask questions, and score the individual teams.
Learn more about eligibility requirements and Professional Learning Credits available for volunteering: