There were no results found.
There were no results found.
David Hargreaves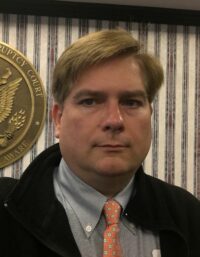 David Hargreaves is a Managing Director with Stifel Financial. He has been covering leisure-related high-yield credits for 30 years and maintains familiarity with nearly 100 fixed income issuers with a focus on casinos, hotels, restaurants, cruise lines, theaters, theme parks, fitness providers, and miscellaneous consumer-oriented businesses. Mr. Hargreaves has been successful in identifying double-digit return opportunities across all of his core sectors. He was early to identify serious concerns with dozens of issuers including: Aladdin, Buffalo Thunder, Buffets Inc., Caesars, French Lick, Hard Rock Park, Hooters Las Vegas, Majestic Investor, Outback Steak, Revel, Trump AC, Virgin River, and the entire Macau gaming sector. He has been named 12 times to Institutional Investor's Fixed Income Analyst Rankings – currently on the 2nd Team (2022).
Mr. Hargreaves earned a Bachelor of Science degree in Management from the State University of New York at Buffalo.