There were no results found.
There were no results found.
David Stone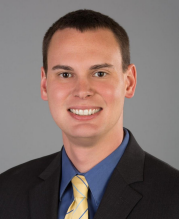 David Stone joined Google's Office of the Chief Information Security Officer (CISO) to advise Google Cloud customers and help them achieve their business goals while safely enabling their journey. David is an experienced CISO with over 15 years experience that has worked in various industries including as a CISO of a top US financial institution, lead global product strategy for the #1 PC manufacturer, State & Local government as well as National Security. Serves on the Advisory Board of EC-Council Certified CISOs.
Before joining Google, David worked at Truist Financial Corporate as the CISO for Wholesale Technologies and Enterprise Payments protecting over 10-14 trillion annually in money movement and commercial revenue of over 15 bn with 509 bn AUM. Developed and led secure supply chain management programs and experienced in M&A.