There were no results found.
There were no results found.
Juan Manuel Veron, CFA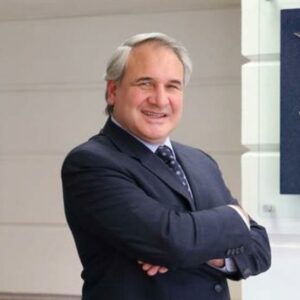 Juan M Veron, CFA has +25-yrs of professional experience in investments and finance. He joined Principal Financial Group Mexico as Chief Investment Officer in June 2014. His focus has been on building a solid investment and risk framework, develop new investment capabilities with emphasis on Alternatives, and develop new products and distribution channels. He has been involved in the development of Target Date Funds in the Mexican asset management industry.
Prior to that, he had an Investment Consultant role since May 2011, with focus on Global Institutional Investors, including direct investments. Preceding his tenure Juan had a long career at HSBC Group, acting in his last role as Chief Investment Officer for Latin America at HSBC Global Asset Management. Juan oversaw investments for about USD 54 billion across the region, focused on building a robust investment framework and supported global institutional sales team. He joined HSBC as a Senior Fixed Income Fund Manager in February 2000. He was appointed Head of Fixed Income in June 2001 and he was designed as a Chief Investment Officer for HSBC Maxima in April 2004.
Preceding his tenure at HSBC, Juan served as a Latin American Equity Portfolio Manager at Santander Investment. Prior to that, he worked for Banco Rio as a Fund Manager and Security Analyst. Juan started his career in the investment business at Banca Nazionale del Lavoro as a Business and Planning Analyst. Juan earned a BA in Economics and a Master's Degree in Capital Markets from Universidad de Buenos Aires. He also holds the CFA Charter and he has actively participated in the Argentina & Uruguay Society of the CFA Institute, where he was President in 2008-2010. Juan is a regular speaker at investment conferences. During 2008, he held the post of President at the Investment Commission of the Local Pension Fund Chamber (UAFJP) in Argentina. In this position, he had an active role in the development of Real Economy investment vehicles to pursue the risk / asset diversification and deepen the domestic capital market.