There were no results found.
There were no results found.
Mila Skulkina, CFA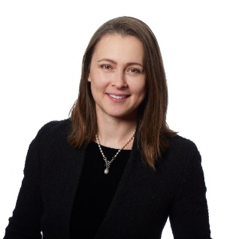 Mila Skulkina is the Head of Emerging Markets Fixed Income and a portfolio manager at Lord Abbett. She manages emerging markets sovereign and corporate debt across fixed income and multi-asset portfolios.  Ms. Skulkina leads the ESG Sovereign analysis and integration for Emerging Markets. Prior to joining Lord Abbett in 2013, Ms. Skulkina was a research analyst at Sanders Capital working across long-only, long/short, and multi-asset portfolios. Previously, she was a strategy consultant at Bain & Company and an investment banking analyst at Merrill Lynch. She has 20 years of investment experience and holds an MBA from the UCLA Anderson School of Management. She received her undergraduate degree in business economics from UCLA, graduating summa cum laude. She is also a member of the Board of Visitors of the UCLA Economics Department and a member of the Bretton Woods Committee.