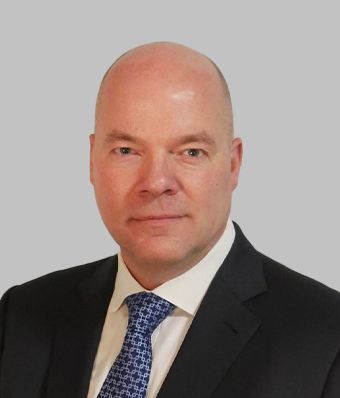 William R. "Bill" Kennedy Jr. stands as the CEO and Chief Investment Officer of RiskBridge Advisors, an independent, privately held investment advisory firm entrusted with overseeing a substantial portfolio exceeding $53 billion in client assets. Offering a comprehensive suite of services, including institutional advisory expertise, outsourced chief investment officer (OCIO) solutions, and meticulous private wealth management, RiskBridge caters to a diverse clientele comprising nonprofit endowments and foundations, insurers, family offices, and astute individuals.
Previously, Bill held the position of Chief Investment Officer at Fieldpoint Private, based in Greenwich, Connecticut, where he oversaw a substantial client portfolio amounting to $4.5 billion. During his tenure from 1996 to 2008 with Citigroup and its predecessor, Salomon Brothers, Bill made significant contributions to the finance industry. He culminated his tenure as the Global Director of Citi Investment Research, a prominent research firm on Wall Street boasting a team of over 300 research analysts and strategists covering nearly 3,000 companies worldwide. Notably, Bill's expertise led to his appointment to Citi's Management Committee at the young age of 37, where he also served on the bank's Wealth Management Planning Committee. From 1999 to 2003, he was based in Tokyo, holding the esteemed position of co-Head of Japan Equity Research within the investment bank.
Bill started his investment career in 1992, when he served as an asset allocation analyst at the DuPont Pension Fund in Wilmington, Delaware. His dedication to the field led to his attainment of the Chartered Financial Analyst Charterholder designation in 1995.  Mr. Kennedy is an alumnus of Texas Christian University, holding a B.S. in economics, and later achieving an MBA. He is an esteemed member of The Economic Club of New York, The CFA Society of New York, and the University Club. Additionally, Bill serves as the Chairman of the Board of the Global Interdependence Center in Philadelphia, Pennsylvania, a leading institution is committed to exploring economic policies and trends that impact world economies and living standards. Mr. Kennedy previously served on several boards of educational, humanitarian, and religious organizations.