ANA LAI, CFA
Senior Director
Standard and Poor's
Member Since:
2001
Society Involvement:

Member; Volunteer, CFA Society New York Investment Research Challenge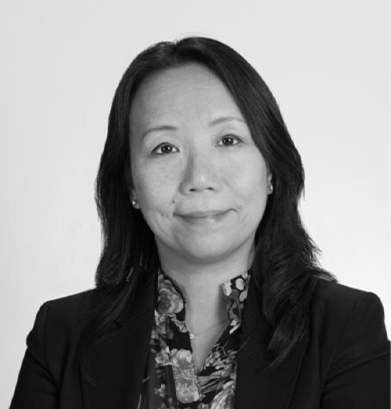 Ana Lai has been a member of CFA Society New York since 2001. Her involvement with the CFA Society New York community began with an interest in pursuing a CFA designation, shortly after Ana received her MBA in Finance. According to Ana, the training provided by the CFA program was much more relevant and niched compared to the more general training from the MBA program. Since then, Ana's Society involvement has expanded to include the CFA Research Challenge, where she has served as a volunteer grader, mentor, and judge.
In their words:
" I really enjoyed working with the students and providing guidance on the financial analysis as well as writing and presentation skills. "
In her undergraduate years, Ana majored in economics; her first job was a role at the United Nations, and it involved conducting research on international trade. She parlayed these experiences by enrolling in a part-time MBA program, igniting her interest in finance. Leveraging her multilingual fluency in Spanish and Chinese, Ana positioned herself as a credit analyst in S&P Global Ratings' Latin American corporate team throughout the late 90s. During her 23-year tenure at S&P, her scope has broadened from covering emerging markets to more expansive coverage of US-based retailers, restaurants, lodging, leisure, real estate and industrials sectors. Today, Ana is a Senior Director at S&P, and leads a team of analysts focused on real estate and industrial credits. Alongside her core job responsibilities, she is also involved in S&P's people development effort, which includes in-house training and mentoring programs.
In their words:
"Even after 20 years, I still find my job interesting and challenging. Credit ratings serve an important role in the market, as we provide an independent opinion of the creditworthiness of issuers and help companies access the credit market."
With her 20-year experience, Ana has observed various credit cycles and the performance of credit in these cycles. She has seen the credit rating industry make a variety pivots in the last 10 years, one of which includes an increase in analysis transparency. Given these trends, Ana believes that ESG analysis will gain traction and become increasingly important to investors—particularly as S&P expands their capabilities to include their views of ESG in their analysis.
Alongside her journey in finance, Ana places great value and emphasis on the diversity and equality of women. She has channeled this passion and drive into the mentoring of other women who seek to attain and achieve their respective career goals in the financial industry. For her efforts, her firm selected her for the Rising Star Award in the Women's Bond Club. As a woman navigating her own journey in the financial sector, CFA Society New York has been a supportive pillar.
In their words:
"The CFA Society has been an important part of my professional development. I've always valued the events that the society offers, as well as the opportunity to network with my peers."
We thank Ana for her membership and dedicated engagement at CFA Society New York. Thanks to Ana– and the other contributors to the CFA Institute Research Challenge – the competition has thrived and grown to the international competition that it is today.