ATIT AMIN, CFA
Associate
Pivot Investment Partners
Member Since:
2016
Society Involvement:
Chair, Young Leaders Thought Leadership Group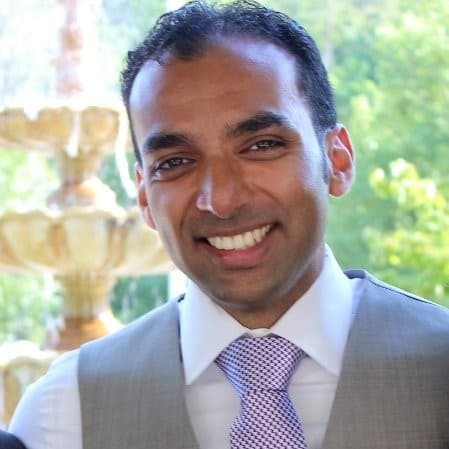 Atit Amin has been a CFA Society New York member and charterholder since 2016. His involvement with the CFA Society New York community began with wanting to better connect and acquaint himself with charterholders and grow his personal network in the Tri-state area. Prior to this, he was a member of CFA Society Boston for five years, where he was a part of the Young Leaders Group.
In their words:
"There, I was a part of the YLG and was impressed by how effective they were in creating a tight-knit community for young finance professionals to interact, learn from, and work with one another."
Upon moving from Boston, Atit noticed CFA Society New York did not have an interest group of such. Shortly after, he leveraged his prior experience and presented a plan to our CEO and Board of Directors to implement YLG at the Society. Soon enough, his idea was executed and Atit became Chair of the YLG. As Chair, Atit is focused on the millennials of the financial society, which include university students, exam candidates, and recent charterholders.
YLG meets the educational interests of 21-35-year-olds. The group introduces these candidates to career building and networking skills.
In their words:
"We hold quarterly socials that enable candidates and charterholders alike to mix and mingle at a NYC rooftop. In addition, we've held topical panels on the 'Future onFinance,' 'Performance Reviews 101,' and 'How to Build and Launch a Business.' Finally, we're also focused on engaging with the next class of candidates, so twice a year, we also hold speed networking events where we partner with a local university and encourage students to meet with members of the group to learn about the various career paths they could pursue."
Since launching this initiative, YLG has expanded with various member acquisition strategies. Starting from a handful, the group now consists of several hundred professionals. As the group grows, more networking events, topical panel discussions, and speed networking forums have been organized as outlets for career development and learning opportunities. This has allowed the group to build rewarding partnerships with Kaplan Schweser, Baruch College, and NYU.
Atit's interest in financial services and financial technology began with his captivation of the intersection of finance and technology and the shaping of the status quo. As his financial career progressed, Atit wanted to be on the investments side to evaluate private market opportunities. Currently, Atit is an associate at Pivot Investment Partners, which focuses on the growth of equity investments in FinTech companies. When asked to give insight on the future of the investment industry based on experience, Atit said he observed that the industry has just entered a cycle of innovation that promises to be transformative.
We thank Atit for his membership and engagement thus far and support him in the growth and development of the Young Leaders Group.