SIDNEY C. HARDEE, CFA
Managing Partner
Hardee Brothers LLC
Member Since:
2001
Society Involvement:
Society Involvement: Member, Alternative Investment and Performance & Risk Analytics Groups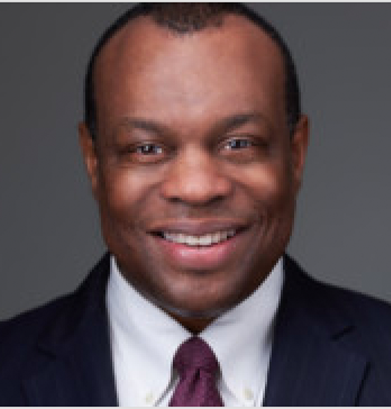 Sidney Hardee has been a CFA Society New York member since 2001. His involvement with the CFA Society New York community began shortly after completing Level 3 of the CFA exam in 2001. Since then, his membership at CFA Society New York has expanded his industry knowledge and has provided him with a space for valuable discussions. 
In their words:
"I became a member because I wanted to keep in touch with industry trends having made a commitment to become a Portfolio Manager after years as a Research Analyst and Trader.  In 2006, I participated in a Discussion Forum entitled "CFA vs MBA" where I discussed my reasons for choosing the CFA designation. "
Sidney's interest in finance began early in life, and grew from his love of math and learning. His parents were hugely influential of these early loves: his father, who obtained a PhD in Math Education taught mathematics in elementary school before eventually becoming a University President, and his mother was also an educator teaching elementary education, for 25 years. His parents nurtured and supported his interest and curiosity and they continue to inspire Sidney's current work.  
As Sidney advanced into his educational career, he went on to complete a MS in Applied Statistics in 2009 and developed a quantitative trading approach based on learned concepts. Concurrently, Sidney was employed in the Credit Derivatives department at JP Morgan. Not long after, Sidney decided to branch out on his own, bringing both his learning and experience from school and work into play. 
In their words:
"The experience with derivatives and multiple asset classes (Fixed Income, Currencies, Commodities, Equity) gave me the confidence I needed to launch an investment advisory firm.  Hardee Brothers, LLC was launched in 2009 and the related Fund was launched with AUM in 2011.  The Global Macro Strategy currently being managed was incubated in the classroom and is operating as part of several diversified portfolio investment plans today."
With over 25 years of experience in the financial industry, Sidney has had a vibrant career including roles  as an Analyst, Trader, Quantitative Investment Manager and Business Operator. Today, Sidney is Managing Partner of Hardee Brothers LLC. Throughout his extensive career, Sidney has seen the industry's evolvement and fluidity.  
In their words:
"As expected, the industry has evolved and continues to evolve as strategies move in and out of favor and the products become more complex. The advent of the Exchange-Traded Fund, in particular, has impacted my firm because Global Macro fund strategies depend heavily on technology enhancement and flexibility in approach. That flexibility is essential for future success. "
Sidney has been an active volunteer of both CFA Institute and CFA Society New York. Sidney participated on the CFA Institute's United States Investment Performance Committee from 2013 to 2018 and on the GIPS Promotion Committee from 2018 to 2019. While participating on these two committees, Sidney met and worked with committee members both nationally and globally. Sidney found his time serving on these committees to be rewarding and considers his work helping the CFA Institute and the industry move forward into the future as one of  his highest professional accomplishments.  
In addition to his CFA Institute committee work, Sidney has organized and participated in several forums and projects at CFA Society New York. These have included: the 2016 "Emerging Manager Forum", the 2018 "Hiring and Firing Investment Managers" event, and a partnership initiative with the Association of Latino Professionals for America (ALPFA).  
We thank Sidney for his membership and dedicated engagement at CFA Society New York. Sidney's contributions, alongside other contributors, have brought forth valuable discussions and conferences that continue to support Society members, CFA aspirants, financial professionals, and the next generation of professionals.