Suzana Zayed, CFA
Manager, Global Pension Investments
The Estée Lauder Companies
Member Since:
2006
Society Involvement:

Member; Volunteer, CFA Institute Research Challenge, CFA Institute's Access Scholarship, and the

CFA Society New York Heloise Ham Scholarship Fund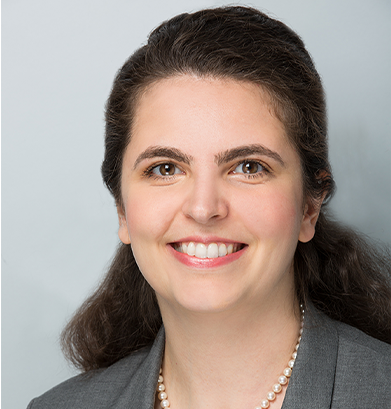 Suzana Zayed has been a CFA Society New York member since 2006. Her active involvement with the CFA Society New York community began over ten years ago when she first started studying for the CFA exams. Membership at CFA Society New York provided Suzana with access to valuable educational resources, while has also opened the door to a larger network.
In their words:
"I became a member in order to benefit from the various educational resources that were available to members. I stayed a member because I really enjoy the events that the CFA Society New York hosts and the opportunity to meet some great people while learning new things which has resulted in the bridging of many friendships."
Since then, Suzana's involvement at CFA Society New York has expanded to volunteering for CFA Society New York's portion of the CFA Institute Research Challenge, where she has been a reviewer as well as serving on the review committee for the CFA Institute's Access Scholarship and the CFA Society New York Heloise Ham Scholarship Fund. Beyond volunteering, Suzana has also taken advantage of her membership by participating in various CFA Society New York hosted events.
During her undergraduate years, Suzana thought she wanted to become a lawyer and pursued an undergraduate degree in finance as a means of getting into law school. Her career choice soon pivoted once she started working in finance and realized that she enjoyed the work and wanted to stay and grow in the finance industry. Along with her professional experience, Suzana pursued an MBA and the CFA designation, all of which have further amplified her interest in finance.  
Suzana is currently a Manager, Global Pension Investments at The Estée Lauder Companies Inc. After almost a decade in corporate banking, her current position has enabled her to explore an entirely different sector of the finance industry.
In their words:
"Being part of a strong Treasury team at a great company has been a wonderful experience that has enabled me to pivot into an entirely different part of the finance industry. It has also made me appreciate that although change can be intimidating, it can also prove to be deeply rewarding and worth the risk."
Throughout her journey, Suzana has had several mentors who have encouraged her and have supported the development of her finance knowledge. These past experiences have spurred her passion for youth empowerment and financial development, which she focuses on in the work she does today.
In their words:
"Being involved with the various scholarship programs is my small way of supporting other young professionals in developing their own industry knowledge. High(er) education and professional designations can be expensive to pursue, so offering talented individuals interested in finance a small financial help early on can go a long way."
We thank Suzana for her membership and dedicated engagement at CFA Society New York. Thanks to Suzana– and the other contributors to the CFA Institute Research Challenge – the competition has thrived and grown to the international competition that it is today. Suzana's involvement with the Access Scholarship and the Heloise Ham Scholarship Fund has also driven the continued momentum of supporting today's young financial leaders.