There were no results found.
There were no results found.
Albert Tan, CFA, SCR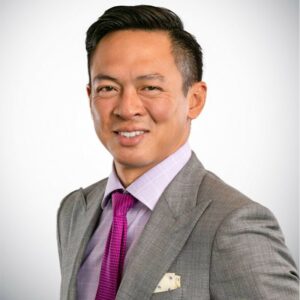 Albert is a Manager in the Sustainability and ESG Trus Practice at PwC where he provides guidance and support to companies in developing their sustainability reporting and strategy, working closely with stakeholders to identify opportunities for carbon reduction and other sustainability initiatives. Albert specializes in GHG emissions and inventories and has a deep understanding of the technical and strategic considerations involved in measuring and reporting greenhouse gas emissions.
Previously, Albert worked at Nuveen where he discussed ESG and responsible investing with stakeholders across the investment value chain. At Nuveen, engaged with institutional and retail clients, investment committees, and retirement plan investors to drive adoption of ESG and responsible investing strategies.
Albert holds a Master of Business Administration (MBA) degree from Thunderbird School of Global Management and a BMus from DePaul University. He is a member of the CFA Society New York and is currently co-chair of the Sustainable Investing Group. He also holds the SASB FSA credential and the GARP Sustainability and Climate Risk (SCR) certificate. Albert is also a licensed New York City tour guide.