There were no results found.
There were no results found.
Alton Crooks, CFA, MBA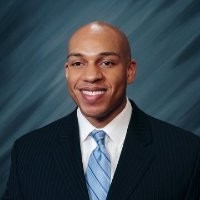 Alton Crooks, CFA, MBA is a senior financial service professional with 15+ years of experience in trading, investment strategies, and market trends. His broad expertise in financial planning and analysis has accentuated his client relationship management capabilities for high-net-worth individuals. Alton works for Fidelis Capital as a Managing Principal where he partners with institutional investors and high-net-worth individuals as well as oversees operations management decisions for the entire firm.  His career trajectory also includes serving as a proprietary trader for T3 Capital and a financial advisor for Merrill Lynch. Alton earned his MBA in Finance and Legal Studies from the University of Miami and a B.S. in Finance from Susquehanna University. He holds a FINRA Series 3 license and is a CFA.