There were no results found.
There were no results found.
Bert Feuss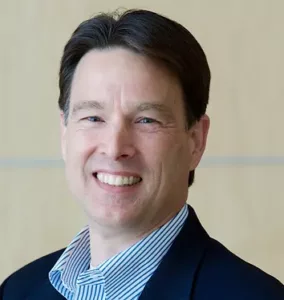 Bert Feuss specializes in the alignment of investment capital and practices with mission to advance racial equity, inclusive economies, sustainable growth and healthy communities. With sixteen years of community foundation leadership experience in development, finance and investments, and over three decades of experience across philanthropic, nonprofit and corporate sectors, Bert brings extensive experience helping organizations navigate growth and implement prudent, equity-focused investment practices and place-based investment strategies.
As the former Senior Vice President of Investments and a founding leadership team member of Silicon Valley Community Foundation, Bert stewarded asset growth from $2 to $10 billion. He developed high-performing ESG and impact portfolios, championed diverse asset managers, and pioneered direct impact investments from donor-advised funds.
Prior to SVCF, Bert was the Director of Professional Services at Peninsula Community Foundation. Before that he served as Senior Vice President at Franklin Templeton Investments in a variety of marketing, sales and product development roles. He holds an MBA from Golden Gate University and BS from the University of California, Davis.
Bert serves as volunteer investment advisor to the UC Davis Foundation and The California Endowment, and serves as business coach for Fondo Adelante, a San Francisco CDFI. Prior board roles include Northern California Planned Giving Council, Mission Investors Exchange, and the Fiscal and Administrative Officers Group (FAOG) for community foundations.