There were no results found.
There were no results found.
Bruce Zimmerman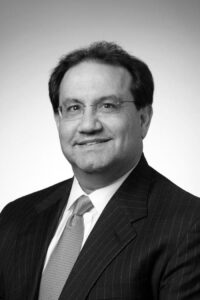 Bruce Zimmerman is the Dalio Family Office's Chief Investment Officer. Previously, Bruce served as the CEO and Chief Investment Officer of the University of Texas Investment Management Company (UTIMCO) for nine years. Prior to UTIMCO, Bruce was Chief Investment Officer and Global Head of Citigroup Pensions, after having been Chief Financial Officer for Citigroup Alternative Investments. Bruce spent thirteen years at JPMorgan Chase in a variety of roles, after working at Bain & Company consulting. Bruce graduated from Duke University and Harvard Business School. Bruce currently serves on the Board of Directors of Vistra Energy and two Oaktree BDC's. Previously Bruce was Vice-Chairman of the Board of the CommonFund, and served on the Board of the Duke University Management Company and the Investment Committee for the Houston Endowment. Bruce is married and has two adult Children.