There were no results found.
There were no results found.
Charles Carre III, CFA, CAIA
Charles Carre III, CFA, CAIA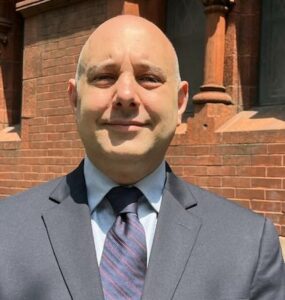 Charles Carre III, CFA, CAIA is an investment and risk management specialist with experience in a variety of financial roles and institutions including as a portfolio manager, hedge fund allocator, direct investor, and market strategist. His industry experience is in public service (Federal Reserve Board of Governors); the sell-side (Citigroup Global Fixed Income Sales and Trading); and the buy-side (Proshares). He also has academic experience developing global risk certifications in traditional and renewable energy, sustainability, and financial markets. He produced the award-winning feature film Ivory.
He is long-tenured member of the leadership team at CFA Society of NY's Toastmaster Club and currently serves as its President. He is a mentor to graduate students at NYU Courant School of Mathematical Sciences; he also served two-terms on Oberlin College's Alumni Council.
He holds a master's in mathematics in finance from New York University and undergraduate degrees from Oberlin College (with Honors in Economics) and Oberlin Conservatory of Music.