There were no results found.
There were no results found.
Chris Petrescu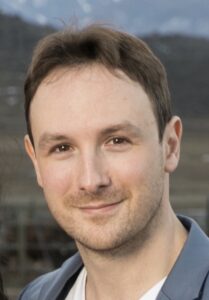 Chris Petrescu earned his MBA from NYU Stern in Economics, Financial Markets, and Global Business and BS in Financial Economics at SUNY Binghamton. He was previously Head of Data Strategy at ExodusPoint Capital Management, where he managed global data sourcing and strategic enterprise data efforts across both quantitative and discretionary teams trading all asset classes.  He was also a data strategist at WorldQuant. Before joining WorldQuant, Chris held various finance, data, and management roles at iHeart Radio and PepsiCo. In early 2020 Chris founded CP Capital to bring Data Strategy as a Service to the financial world.
CP Capital works with financial institutions, investment managers, and corporations to enable them to leverage data as a competitive edge.  CP Capital offers these services through an outsourced data strategist model to streamline high quality data sourcing, vendor negotiations, data onboarding, and other strategic initiatives.  CP Capital also engages with data owners and sellers to optimize their go-to-market strategies and monetize their data assets.