There were no results found.
There were no results found.
Christine Reed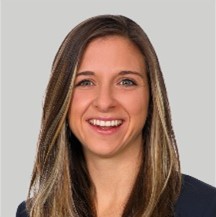 Christine is an analyst in the Fixed Income team at Ninety One covering Latin American sovereign and currency markets. Based in New York, Christine will be responsible for all Latin America coverage and will support the alpha decision-making process across investment capabilities.
Christine joins Ninety One from Goldman Sachs Asset Management where she was vice president, Head of Emerging Markets Local Debt, responsible for all emerging markets rates positions taken globally across their EM dedicated and crossover assets.
Prior to this, Christine was an Associate at Citigroup on their Latin American Fixed Income and FX trading desk where she was a market maker of fixed income and fx products in countries including Colombia, Brazil, Chile, Peru, Uruguay and Dominican Republic.
Christine has a Bachelor of Arts in Economics, and a Secondary Degree in Global Health Policy from Harvard University.