There were no results found.
There were no results found.
Christos Koutsoyannis, PhD
Christos Koutsoyannis, PhD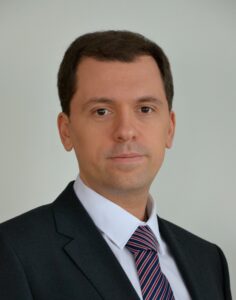 Christos Koutsoyannis, PhD, is the Chief Investment Officer of Atlas Ridge Capital, an emerging quantitative hedge fund focusing on innovation in the areas of alternative data and scientific modeling. Christos is also an Adjunct Professor at NYU Courant. Christos is a senior portfolio manager with significant experience in the design and day–to–day management of very diverse quantitative long–short investment strategies, in equities and across asset classes. Prior to Atlas Ridge, Christos was a Portfolio Manager at Alliance Bernstein, a Senior Portfolio Manager at State Street Global Advisors, and the Deputy Head of Quant Research at Old Mutual Asset Managers (now Jupiter) in London. Christos sits on the Board of Directors of the Society of Quantitative Analysts (SQA) since 2013, was on the committees and Board of Directors of Inquire (UK) from 2005 – 2016, and is the Chair of Trinity in New York (Cambridge University alumni). Christos holds a B.A. Hons Economics from the University of Cambridge, UK, and a PhD in Financial Economics from Birckbeck College, University of London, UK.