There were no results found.
There were no results found.
Clarence Foster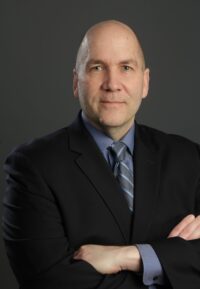 Clarence Foster is a highly experienced information security professional with over 22 years in the industry. As the Business Information Security Officer (BISO) at T-Mobile, Clarence Foster is responsible for ensuring the overall digital security of their assigned business division and acts as a trusted advisor for information security matters. Clarence Foster leverages his extensive knowledge of the company's information security program, including security policies and technical security solutions, to provide guidance to business stakeholders on security protections, customer security requirements, and regulatory controls.
Prior to T-Mobile, Clarence Foster served as the VP of Information Security/IT/CISO at NetMotion Software by Absolute, where Clarence Foster was tasked with building the company's IT security program from the ground up. Under Clarence Foster's leadership, the company successfully transitioned operations to the cloud and established a robust IT security infrastructure. Clarence Foster also successfully executed a security plan to protect against reportable breaches and conducted risk assessment training, among other achievements.
Clarence Foster has a diverse background in the tech industry, including experience as a Director of Technical Support where Clarence Foster led customer support activities and applied data analysis and process improvement methods to meet business objectives. Clarence Foster is well-versed in several key areas of information security, including CISO, cybersecurity leadership, GRC, cyber defense, and cyber threat hunting (CTH).