There were no results found.
There were no results found.
Conor Twomey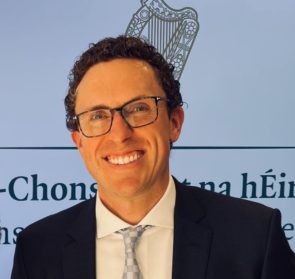 Conor Twomey is an industry-leading expert with a multifaceted background in software engineering, computational finance, and customer success. As Head of Customer Success at KX, the go-to technology for real-time data analytics and decision intelligence, Conor is at the forefront of Generative AI (GenAI) adoption, driving innovative solutions that are transforming the investment research process.
With an educational foundation boasting a BSc. in Financial, Mathematical and Actuarial Sciences from University College Cork and a MSc in Computational Finance from the University of Limerick, Conor's expertise is multidisciplinary, making him a unique voice in the realm of GenAI. He has been recognized multiple times for his leadership, including receiving the Irish Echo's '40-under-40′ award in New York and being shortlisted as Graduate of the Year in Ireland in 2011.
Conor's recent speaking engagement at the Chief Data Officer Summit in Boston focused on three pivotal aspects of GenAI—revenue generation, cross-functional teamwork, and scalability. His insights are backed by extensive customer engagements, which have revealed that the real transformative power of GenAI lies at the intersection of structured and unstructured data.
An active contributor to academic and industry discourse, Conor has been published in the Journal of Physics and co-authored articles on data and analytics. He brings 14 years of experience in solving complex data problems and a proven track record in improving Net Revenue Retention, from 98% to 118% under his leadership at KX.
Conor is not only an accomplished executive leader but also a passionate guide with Achilles International's program for blind and disabled athletes, underlining his commitment to inclusivity and social responsibility.
Join Conor as he shares invaluable insights on how GenAI is not just an industry buzzword, but a transformative force reimagining the landscape of investment research.