There were no results found.
There were no results found.
David Panton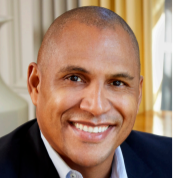 Dr. David Panton is a Co-founder and Managing Partner of Navigation Capital Partners LP, a private equity firm which makes equity investments in SPACs. He has 20 years of investment banking and private equity experience and has sourced and led over 20 control transactions in various industries with an aggregate enterprise value of over $5 billion, including successful sales of portfolio companies to buyers such as Dell, Blackstone and Warburg Pincus. He started his career as an M&A banker at Morgan Stanley and also co-founded and ran a private equity firm focused on the Caribbean. Dr. Panton received a Doctorate in Management Studies from Oxford University, where he was a Rhodes Scholar; a JD (with honors) from Harvard Law School, where he was President of the Harvard Law Review; and an AB (with high honors) in Public Policy from Princeton University.