There were no results found.
There were no results found.
Deepika Sharma, CFA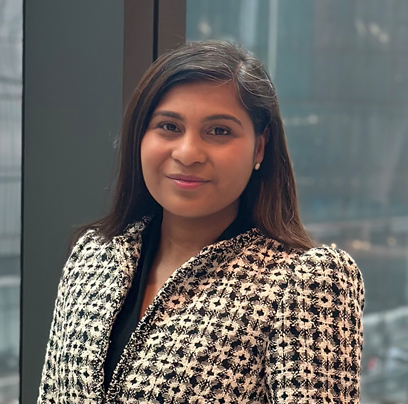 Deepika (Dee) Sharma is the Global Head of Manager Selection for the Multi-Manager Platform in BlackRock's Multi-Asset Strategies & Solutions (MASS), which includes the global Outsourced CIO (OCIO) and Wealth Solutions business, with allocations across public and private markets. The Multi-Asset Strategies & Solutions (MASS) team is the investment group at the heart of BlackRock's portfolio construction, asset allocation, and active management ecosystem. MASS draws on the full toolkit of BlackRock's investment capabilities to deliver precise investment outcomes and cutting-edge alpha insights.
Dee has spent over 15 years in portfolio management and research roles focusing on multi-asset investing, with publications in the Journal of Investing and Beta Investment Strategies. Previously, she led research focused on factors and fixed income for BlackRock's US ETF & Index Investments business and was responsible for executing on product innovation using proprietary research.
Prior to joining BlackRock, she was a Portfolio Manager and Director of Investment Research at Astor Investment Management, a $2bn asset management firm, where she built a multi-alternative strategy awarded with Refinitiv Lipper awards for outstanding performance. She previously worked within the Fixed Income Proprietary Trading group at Nomura and began her career as an analyst on the structured credit desk at Lehman Brothers.
Dee most recently served as Chair of Board of Directors at CFA Society New York, the largest of the 142+ societies that comprise CFA Institute worldwide with over 10,000 members. She is also a member of the Milken Institute, Bretton Woods Committee and the Economic Club of New York. Deepika holds a Masters in International Finance at Columbia University.