There were no results found.
There were no results found.
Deepika Sharma, CFA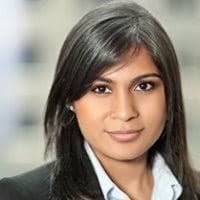 Deepika Sharma, CFA, Director, is an investment professional in the Manager Research team in Multi Asset Strategies & Solutions. The Multi-Asset Strategies & Solutions (MASS) team is the investment group at the heart of BlackRock's portfolio construction, asset allocation, and active management ecosystem. MASS draws on the full toolkit of BlackRock's index, factor, and alpha-seeking investment capabilities to deliver precise investment outcomes and cutting-edge alpha insights. MASS constructs active asset allocation strategies and whole portfolio solutions across a wide spectrum of commingled funds, separate accounts, model portfolios, and outsourcing solutions in the wealth and institutional channels.
Prior to joining BlackRock in 2017, she was Portfolio Manager and Managing Director of Investments at Astor Investment Management LLC, a quantitative boutique asset manager, where she managed $2bn in assets. She has previously worked on the Fixed income Proprietary Desk at Nomura, as well as in macro strategy at Roubini Global Economics. Deepika began her career as an Analyst on the Structured Credit Desk at Lehman Brothers.
Deepika serves as Vice Chair on the Board of Directors at CFA Society New York, one of the largest CFA Institute societies globally. She holds a Masters in International Finance at Columbia University.