There were no results found.
There were no results found.
Dennis Alvarado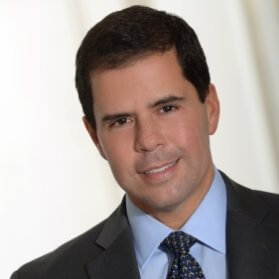 In his current role, Dennis provides Human Resources leadership support to the US and International Nuveen Advisory Services Sales Distribution functions globally. His work includes both strategic and tactical consulting on organizational design and effectiveness, change management, succession planning, talent development, and compensation efforts. He joined Nuveen in 2016 and is located in New York City.
Prior to joining Nuveen, Dennis was Head of Human Resources for Blackrock's Latin America region based out of New York. With over thirty years of global financial services experience, he has held leadership roles both in the US and abroad having led the Investment Management's Human Resources function in the United Kingdom and France for several years. He has spent much of his career as a global senior HR Business Partner working with technology, asset management, sales and distribution, investment and retirement teams.
Dennis has engaged in several executive coaching assignments over the years and is dedicated to helping leaders and teams achieve their goals. He utilizes proven methods and tools to guide leaders in identifying and implementing strategies that help drive goal attainment.
He holds a Bachelor's degree in Economics and Languages from Rutgers University and a Master's degree in Industrial & Labor Relations from Cornell University's Graduate School of Industrial & Labor Relations. Dennis speaks several languages, holds various certifications in Human Resources and completed New York University's Advanced Diploma in Executive Coaching Program.
Dennis lives in New York City and enjoys traveling and spending time with his family.