There were no results found.
There were no results found.
Eli Martinez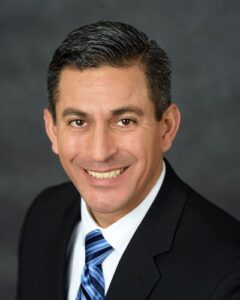 Eli Martinez is the Executive Director and Chief Investment Officer of the Educational Employees' Supplementary Retirement System (ERFC). ERFC is the Fairfax County (VA) Public Schools $3.5 billion supplemental defined benefit plan. Mr. Martinez has spent more than 15 years in the investment and finance fields helping both individuals and institutional investors navigate financial markets. Before joining ERFC in December 2018, Mr. Martinez managed the investment portfolio for the Santa Barbara County (Calif.) Employees' Retirement System (SBCERS). Prior to joining SBCERS, he served as an Investment Advisor at Edward Jones, a Fortune 500 financial services firm. Mr. Martinez earned an MBA from the Kenan-Flagler Business School of the University of North Carolina, Chapel Hill, and an undergraduate degree in business economics with an emphasis in accounting from the University of California, Santa Barbara.