There were no results found.
There were no results found.
Elliot Trexler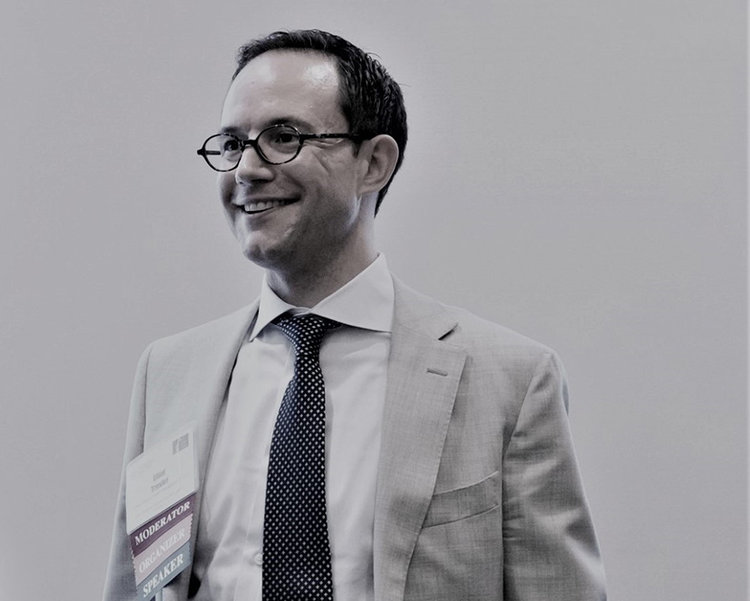 Elliot Trexler brings over 15 years of investment analysis experience to his role as President and Chief Investment Officer of Global Return Asset Management, LLC. He has received Awards for "Best Fundamental Growth Investor" and "Award for Excellence in Risk Analysis" sponsored by BarclayHedge and the "Hedge Fund Manager of the Year" award from Wealth & Finance International.
As a member of the United Nations PRI Committee, Hedge Funds Strategy Group, Elliot is helping develop the industry guidelines for incorporating ESG factors into the investment process. He is also a Forbes Magazine contributor.
As Chief Investment Officer, Elliot oversees all investment analysis, and risk and portfolio management. He also regularly writes whitepapers which range in topics from investment analysis, risk management, the psychology of investing and ESG factors.
Elliot is the former Vice-Chairman of the Value Investing Group at the CFA Society of New York. In this capacity, he regularly hosted educational events featuring industry-leading value investors on topics such-as investment analysis and risk management. Elliot also hosts the Author Series symposium where he interviews authors of business and investing books; these are followed by panel discussions with industry leaders.
Prior to Global Return, Elliot was a proprietary trader at a large SEC broker-dealer and member of the Chicago Board of Options Exchange where he was promoted to Senior Trader. In this capacity, he trained and managed a team of eight traders. He also worked for the nation's largest real estate investment brokerage company where he was responsible for creating data analytics and custom research reports for individual and institutional investors. Elliot began his career as an analyst for a real estate development and investment company.
Nonprofits and social causes have always been important to Elliot. He has been active in politics and has received three political appointments. He is also a lifelong volunteer and has served on numerous nonprofit boards, including a $550 million dollar foundation. He was the youngest member ever on the board of directors for United Way of Central Indiana and was a finalist for the "Governor's Award for Tomorrow's Leaders" for the State of Indiana. He is a graduate of Indiana University and attended the Indiana University Kelley School of Business.