There were no results found.
There were no results found.
Hedda Nadler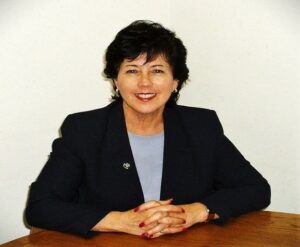 Hedda Nadler is widely recognized as one of the country's leading marketing practitioners in the mutual fund and asset management industry.
As the founder and director of Mount & Nadler, she has established a reputation for providing exceptional and responsive services to her clients, including mutual funds, ETFs, money managers, and the media. With over 40 years of experience in the industry, Hedda has also demonstrated expertise in handling PR for shareholder activists and lift-outs, as well as providing crisis counseling. Throughout her career, Hedda has advised clients sensibly and effectively when dealing with media relations.
Before founding Mount & Nadler, Hedda served as Vice President and Secretary at Irving L. Straus Associates, a New York-based public relations firm that was acquired by the Financial Relations Board in 1980.
Hedda holds a Bachelor of Business Administration degree from the Baruch School in New York City. She has also taught a course on The Fundamentals of Public Relations and Publicity at the Parsons Division of the New School, delivered speeches at industry groups, authored articles on marketing, and provided counseling on marketing strategies. Hedda has been listed in Who's Who of American Women and Who's Who in Industry & Finance. Additionally, she was co-chair of the Associate Members Division of the then No-Load Mutual Fund Association.