There were no results found.
There were no results found.
Heike Reichelt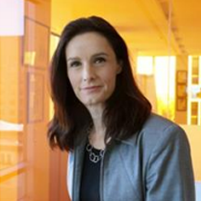 Heike Reichelt is Head of Investor Relations and New Products at the World Bank. The World Bank borrows around USD 50-60 billion annually in the international capital markets through a diversified funding program, offering investors around the world bonds in various currencies, markets, structures and maturities. Her team's responsibilities include managing relationships with bond investors and rating agencies, and developing new debt products for investors – such as for climate change mitigation and adaptation through products like World Bank Green Bonds. Her team also manages communication with the financial media on the World Bank's issuance activities in the capital markets. Her team performs similar functions for the International Finance Facility for Immunisation (IFFIm), for which the World Bank acts as treasury manager.
Heike plays a key role in the World Bank's outreach to the sustainable and impact investing community. She has also been a part of the World Bank Treasury's Reserves Advisory Management Program for central banks.
Heike has over 20 years of experience in finance – including the areas of project finance and capital markets, is frequently invited as a speaker at conferences and workshops, and has published blogs and articles on the topic of sustainable fixed income finance.
Before joining the World Bank in 2000, she held various positions in the German development agency Kreditanstalt fuer Wiederaufbau (KfW).