There were no results found.
There were no results found.
James Hendon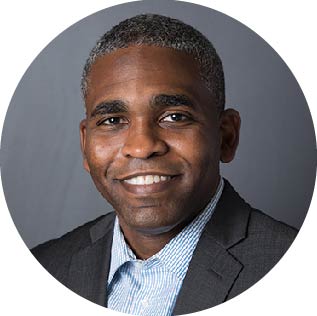 James Hendon is the Commissioner of the New York City Department of Veterans' Services. Previously, Commissioner Hendon served as Director of the NYU Veterans Future Lab, a small business incubator for practicing and aspiring entrepreneurs who are US Military Veterans or Veteran Spouses. A Veteran entrepreneur himself, Commissioner Hendon worked in the energy sector founding his own small business, operated as the COO for BlockPower, and helped successfully develop other small green energy-related business ventures. Prior to that, Commissioner Hendon worked as an Associate in the Real Estate Investment Banking Group at Deutsche Bank.
Before entering the civilian workforce, Commissioner Hendon spent seven years in the US Army as an Active Duty Infantry Officer where he deployed as a Mortar Platoon Leader and Battalion Public Affairs Officer to Iraq (2005), worked as an Admissions Officer for West Point (2006-2007), and served as the Senior Advisor to the Afghan Border Police in Afghanistan (2007-2009).
Commissioner Hendon is a 2002 graduate of West Point, a 2012 graduate of Harvard Kennedy School and Columbia Business School, and a 2015 graduate of the Earth Institute's Program in Conservation and Environmental Sustainability.
Commissioner Hendon also served as a Mayoral appointee on the New York City Veterans Advisory Board. He has volunteered as a longtime mentor for the Eagle Academy for Young Men in the Bronx. Commissioner Hendon has participated in various fellowships, including: Council of Urban Professionals (2014), Truman National Security Project (2016), Environmental Leadership Program (2016), and Presidential Leadership Scholars (2022). As a drilling US Army Reservist, Commissioner Hendon, a Lieutenant Colonel, currently serves as the Battalion Commander for 1st Battalion, 411th Regiment, 4th Cavalry Brigade—a logistics support battalion