There were no results found.
There were no results found.
Jane Soong, CFA, CPA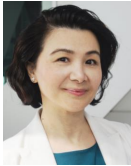 Chenyao (Jane) Soong, CFA, CPA
Jane serves as an Executive Director of Finance and Corporate Controller of SCYNEXIS, Inc., a publicly traded bio-pharmaceutical company, with management responsibility over financial and treasury operations as well as corporate accounting and financial reporting.
Jane has extensive expertise and possesses a unique background in technology businesses, technology startups, financial services, medical device and life-sciences enterprises. She began her career at PwC in their Management Consulting Practice and was formerly a compliance specialist with Goldman Sachs.Prior to joining SCYNEXIS, she served as Controller at CircuLite and was former Director of Accounting & Financial Reporting at MediaMath.
Jane is a Certified Public Accountant and a Chartered Financial Analyst. She is a member of NYSSCPA, the CFA Society of New York and Philadelphia. She holds a BA from National Taiwan University and an MBA from Lehigh University.