There were no results found.
There were no results found.
Jay Collins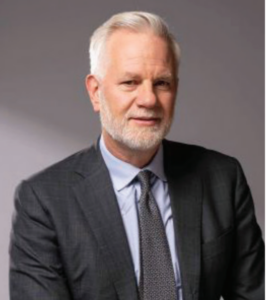 Jay Collins is Vice Chairman of Banking, Capital Markets and Advisory (BCMA) at Citigroup and is the firm's senior banker for global governments. Over the course of his 36-year career, he has advised governments, corporations and banks on complex large-scale financings and M&A on every continent and across every sector. Jay has executed transactions for over 50 governments, including privatizations, liability management and funding solutions, infrastructure finance, structured products and derivatives, as well as electronic banking services and digital payment solutions. He has had the privilege of advising governments at times of financial duress, including Egypt, Argentina, Greece, Ukraine, Iraq, Ecuador, Pakistan, Nigeria and Jamaica, working on many of the largest sovereign debt restructurings in the world.
During the Covid crisis, Jay led a team of 27 Citi bankers as sole financial advisor to Gavi's COVAX Facility, advising on financial and risk issues related to just and equitable global distribution of Covid-19 vaccines. Throughout his career Jay has maintained an ongoing focus on sustainability and development finance and has advised multilateral financial institutions since the early 1990s. He has acted as the senior advisor for Citi to the Government of Egypt on climate finance structures and solutions for COP 27.
He is also an Adjunct Professor at Georgetown University where he teaches ¨Sustainability, Innovation and Technology¨ at the graduate level. He co-chaired Citi's Sustainable Banking Committee and is asked to speak regularly on climate finance and sustainability policies. He recently Chaired the Report Committee for the UN Secretary General's Global Investors for Sustainable Development Alliance.