There were no results found.
There were no results found.
Jen Liang, CFA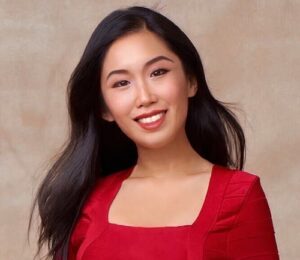 Jen Liang, CFA, is a Vice President and Portfolio Manager at AIG Investments, where she co-manages more than $13 billion in emerging market debt. She is an honoree on the Forbes 30 Under 30 List 2022.
At AIG, Jen is responsible for constructing portfolios, developing strategies, communicating market insight, and managing counterparty relationships for USD and local currency portfolios across strategies. She also plays an active role in improving portfolio analytics and marketing for EM. Prior to joining AIG, Jen was an investment manager at Fosun Group, an international conglomerate and investment company. Before Fosun, Jen was an associate at AllianceBernstein. Jen obtained Bachelor of Arts in Economics from Grinnell College and was a recipient of the merit-based Trustee Honor Scholarship.
Jen is a CFA Charterholder and holds the Certificate in ESG Investing. She is also a RYT500 Yoga Teacher and an avid traveler who speaks 4 languages.