There were no results found.
There were no results found.
Jonathan Wiggins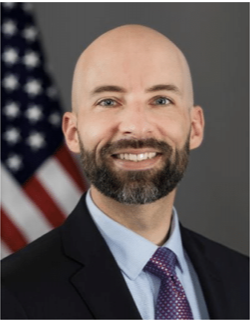 Jonathan Wiggins is a Senior Associate Chief Accountant in the Office of the Chief Accountant (OCA) at the U.S. Securities and Exchange Commission (SEC) . OCA advises the Commission on accounting and auditing matters and works closely with private sector accounting bodies such as the Financial Accounting Standards Board. Public companies, auditors, and othe r divisions and offices within the SEC regularly consult with OCA on the application of accounting standards and financial disclosure requirements. Mr. Wiggins previously served in the SEC's Division of Corporation Finance , where he worked in the Office of Real Estate and Commodities .
Prior to joining the SEC staff , Mr. Wiggins conducted financial statement audits at Ernst & Young in McLean, VA, primarily serving the technology and manufacturing industries.