There were no results found.
There were no results found.
Joyce Cacho, CFA, CAMS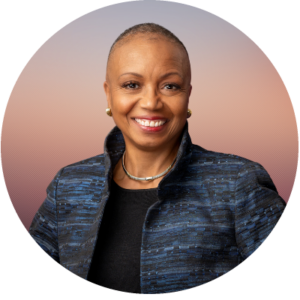 Joyce Cacho is a global supply-chain expert. Her financial and risk management expertise have led her to serve as: The board chairperson of Sistema.Bio, an Impact Investor-backed (Series-B $15M), US energy-bio, technology innovating company, with manufacturing operations and sales in Latin America, South Asia, East Africa. A former board director of Land O'Lakes, Inc., a $19B, Fortune 215 company. A previous board director, serving on the Finance & Audit; Compliance & Bank Secrecy Act (BSA) committees of a highly regulated community bank, Sunrise Banks, N.A. ($2B assets), a Banking as a Service (BaaS) partner to Fintech industry growth. Pre-IPO, private investor in MetaMorphix Inc., a biopharma company which developed and commercialized DNA tests for livestock and companion animal healthcare markets. Chief Judge & Risk Governance Expert, US Business in Africa Awards (USBAA) and Conference, convened by Wits University Business School (WBS) – African Centre for Study of the United States (ACSUS). Chairperson, Operations Committee as a member of the Supervisory Board, World Benchmarking Alliance, a Netherlands headquartered, natively remote working, non-profit organization with a global team, creating positive competition among 2000 companies around the world, to contribute to achieving the Sustainable Development Goals.
Ms. Cacho's focus on board service and corporate governance, builds on a corporate career as a Global Chief Sustainability Officer of a Japanese-owned, manufacturing company, Novus International, where she delivered the 2010 sustainability report, "Innovation with Integrity", the first third-party assured, GRI Level B-Check report. Joyce's transformational leadership skills were foundational to her establishing the Strategic Research Department, Rabobank International-North America, to catalyze growth in Corporate (Credit; Trade Finance), and Investment banking (Loan Syndications; M&A), at one of the world's largest banks with over $600B in assets.
As a former scientific language and computer programmer, Joyce is skilled in data analysis for problem- solving and continues to be interested in cyber risk management strategies in board discussions. Her expertise in Environmental, Social and Governance (ESG/Sustainability) investing, issues and trends includes serving as an Advisor and Faculty for ESG & Climate Change Certification program; Competent Boards, Inc.; Faculty of the Risk & Reward: Connecting Climate to the Balance Sheet, and Structuring Oversight of Climate Risk courses for the Diligent Institute Climate Leadership Certification program. Since 2016, Joyce has been a member of US-Sustainable Investment Forum (US-SIF). In June 2023, Joyce was named to the inaugural edition of the "50 Women to Watch for Boards list" which highlights women in the US, Canada, and Mexico markets who are ready to serve on public company boards.