There were no results found.
There were no results found.
Kamal Hosein, CFA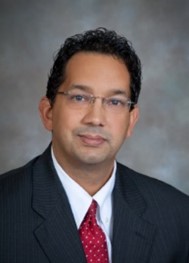 Kamal Hosein is a Managing Director at Stifel, providing leadership to its 70+ member Fixed Income Strategies Group, which lends personnel, thought, and analytical resources to clients. He develops and aids in implementation of strategies for optimizing investments and balance sheets.
Prior to joining Stifel (formerly Sterne Agee) in March of 2011, Kamal was an Executive Vice President and Treasurer for the $25 billion Colonial Bank (now Truist), where he had been since June of 2003. His responsibilities included oversight and management of the bank's overall interest rate risk, the fixed income investment and interest rate derivatives portfolios, wholesale funding sources and utilization, as well as loan and deposit pricing. Treasury responsibilities also included forecasting of income and capital, oversight of BOLI, management of rating agency relationships, and leadership on debt/equity offerings. Prior to that, Kamal worked at Compass Bank (now PNC) for nine years in ascending roles in Treasury, including management of the bank's $5+ billion investment and interest rate derivatives portfolios.
Kamal graduated summa cum laude with a Bachelor of Science and Master of Arts in Finance from the University of Alabama. He serves on the Culverhouse College of Business's Board of Visitors and was named the 2019 recipient of the Economics and Finance Alumni Leadership Award. Kamal is also a CFA charterholder and member of the CFA Society of Alabama. Kamal and his wife of 25 years, Sherrie, are both from Florala, Alabama and have two children, Isabella (20) and Andrew (16).