There were no results found.
There were no results found.
Kevin Maxwell, CFA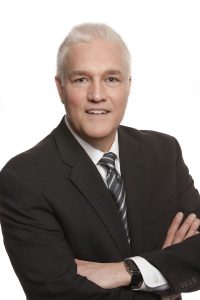 Kevin J. Maxwell, CFA, is a Managing Director and Head of Capital Markets at CenterSquare Investment Management where he focuses on leading business development efforts for the firm's private real estate, listed real estate, and listed infrastructure investment strategies, developing new investor relationships across the institutional marketplace including consultants, public and private sector pension funds, Taft-Hartley plans, family offices, foundations and endowments.  Prior to joining CenterSquare, Kevin was with Nuveen, a TIAA company, where he held the position of Managing Director of Advisory Services and led real asset marketing in the Eastern United States.  Prior to Nuveen, he held a leadership position in the marketing group at Lasalle Investment Management.  Mr. Maxwell holds a B.S. in Accounting from the University of Illinois at Urbana-Champaign and an MBA in Finance from Northwestern University. He is a CFA charterholder, and previously served as Treasurer on CFANY's Board of Directors.