There were no results found.
There were no results found.
Lotfi Karoui, Ph.D.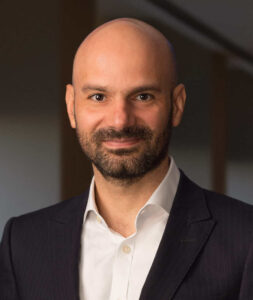 Lotfi is chief credit strategist and head of the Credit Research Group. He serves on the Global Investment Research Credit Investment Review Committee as well as the GIR Inclusion and Diversity Council. Lotfi is responsible for research and views on global credit markets, and his research spans fixed income markets, interest rate models and macro-finance. His work has been published in several academic journals, including the Journal of Financial Economics, Management Science, the Journal of Derivatives and the Journal of Economic Dynamics and Control.
Lotfi joined Goldman Sachs in 2007 and was named managing director in 2015. He graduated from the Institut des Hautes Études Commerciales in Carthage, Tunisia, and earned an MSc in Financial Engineering from HEC Montréal and a PhD in Finance from McGill University.