There were no results found.
There were no results found.
Mahesh K. Kotecha, CFA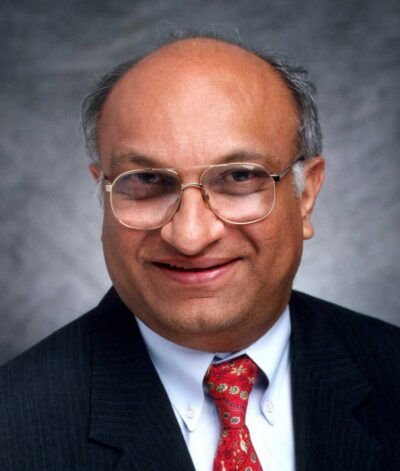 Born and brought up in Jinja, Uganda, Mahesh Kotecha, CFA, graduated from the Jinja Secondary School and the Agakhan Secondary School in Kampala and won a scholarship to study in the US. Mahesh holds a MS in management from MIT's Sloan School of Management and a BS in physics and engineering from Harvey Mudd College. His work at the Council on Foreign Relations helped foster a $300 billion Eurobond market for African governments and corporates. He is a member of the Bretton Woods Committee, where he is on the team examining the Role of Multilateral Development Banks in closing the Gap on Climate Finance.
Mahesh is the President and Founder of Structured Credit International Corp.(SCIC), a New York–based firm established in 1999 that provides capital markets advisory services, including ratings advice, to public and private sector financial institutions in Africa and other markets such as the Nordic Investment Bank, Access Bank of Nigeria, Africa Finance Corp., West African Development Bank, East African Development Bank, Central American Bank for Economic Integration and the Asian Development Bank. SCIC's clients have also included municipal authorities such as Ho Chi Minh City Urban Development Fund, Eletricidade da Madeira (a Portuguese municipally owned utility,) Kommunalbanken AS (a Norwegian specialized municipal lender), the Village of Hastings–on–Hudson, etc.
For ten years prior to forming SCIC, he was a Managing Director of MBIA Insurance Corporation and CapMAC, both triple–A rated financial guarantee companies. Previously, Kotecha was a Senior Vice President at Kidder, Peabody & Co., a US investment bank. From 1979 until 1987, Kotecha worked for Standard & Poor's Corporation (S&P), where he was responsible for non–US ratings, including supranational borrowers, sovereign governments, sub–national authorities and international structured financings.
Prior to S&P, Kotecha worked at the Federal Reserve Bank of New York and the UNFPA. Kotecha was an investor, a Board Member (2002–2007) and a Rating Committee Member (2002–2014) of BRC Investors Service, a Colombian rating agency acquired by S&P in 2014; and was a Board member (2006–2015) of TurkRating, a Turkish rating agency, where he remains a shareholder since 2006. Kotecha is a member of the US Council on Foreign Relations, Chatham House, the International Advisory Panel of the East African Development Bank, and the Advisory Council of the UN Capital Development Fund.