There were no results found.
There were no results found.
Mahesh Ramachandran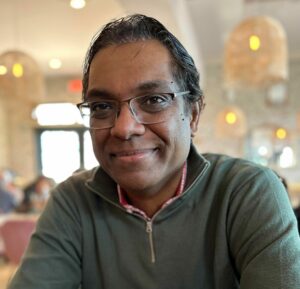 Mahesh serves as the Global Head of Content and News Technology at Reuters, where he oversees the engineering for various key areas. These areas include Reuters Editorial, the core platforms of Reuters Connect and Agency, real-time platforms that support LSEG and Reuters, as well as AI automation and metadata services within Reuters.
In his previous role at Reuters, Mahesh spearheaded the Realtime News and Search Platform within the F&R division, providing vital support to Eikon, Thomson One, and Elektron real-time services.
Before joining Reuters, Mahesh served as a Senior Technologist at ANZ Bank's Institutional and Investment Banking division. In this role, he managed the delivery across an extensive technology platform, which included the technology platform for Foreign Exchange, Commodities, and Capital Market trading, Payment Back Office Services, IFRS Accounting, the Trade Finance System for Corporate Banking, and a Personal & Private Banking solution specifically designed for ANZ Asia.