There were no results found.
There were no results found.
Marianna Waltz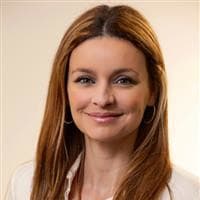 Marianna Waltz is a Managing Director at Moody's Investors Service and has joined the company in 2011. She currently runs Moody's ratings teams in Latin America, including the Corporate Finance, Infrastructure, Banking and Sub-Sovereign groups across more than 15 countries. She is responsible for the development of MIS ratings and research opinions for the region's fundamental ratings groups, and the delivery of services to issuers and market participants. Prior to assuming this role in January 2021, Marianna was the Managing Director responsible for Moody's Corporate Finance team in Latin America. Marianna is also a member of the Board of Directors of Moody's Local, an affiliate of Moody's in Peru, Panamá, Bolivia, Argentina, Uruguay, and Brazil. Prior to joining Moody's, Marianna developed a career as an equity sell side analyst covering mostly the Brazilian Consumer and Protein sectors. From 2008 to 2011, she was the head of sell-side equity research in the investment arm of Banco do Brasil in Sao Paulo. Marianna is a CFA charter holder and holds three master's degrees, including an MBA in Finance from IBMEC Business School and an MBA in Marketing from Fundação Getúlio Vargas – FGV.