There were no results found.
There were no results found.
Marie Ottosson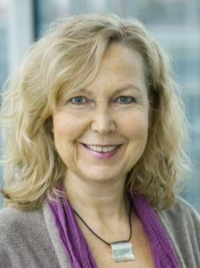 Ms. Marie Ottosson is since July 2017 the Swedish International Development Cooperation Agency's Sida's Deputy Director-General. Sida is Sweden's state agency for international development cooperation.
In this position, Ms. Ottosson is (together with the Director-General) responsible for following-up on the government's instructions and steering of Sida by maintaining an effective control environment. She assures that Sida is well-organized and has an adequate internal control to be able to reach its objective to contribute to sustainable results through the Swedish development cooperation. Prior to this Ms. Ottosson was Assistant Director-General at Sida/Director of the Department for International Organizations and Policy support. The department is responsible: for the implementation of the government's thematic / global strategies for international development cooperation; to contribute to Sida's disciplinary knowledge through ongoing business intelligence and analytical results; and to contribute to Sida's expert support to the government, including multilateral cooperation, results-based-management, thematically prioritized areas.
Ms. Ottosson has over twenty-five years of experience in various positions with the Swedish government. Apart from multiple roles at Sida she has been the Deputy Head of Mission for the Embassy of Sweden in Vietnam. She has also been a Senior Auditor with the Swedish National Audit Office and worked in Luxembourg as an Auditor for the European Union for almost seven years. She audited the European Commission.
Ms. Ottosson holds a degree in Business Administration and Economics with advanced studies in auditing and accounting from Stockholm University.