There were no results found.
There were no results found.
Michael Tranter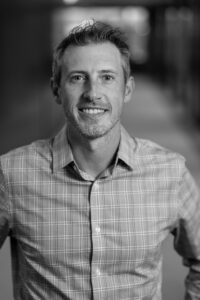 Michael Tranter is a Managing Director in the Infrastructure Finance Group at Sumitomo Mitsui Banking Corporation ("SMBC") covering North America. Michael's twenty-year career has spanned a variety of finance, development, advisory, investment banking and capital markets roles with a common theme of financing and investing in real assets. Michael has extensive experience with acquisition finance, bank loans, tax-exempt bonds, private placements, 144a's, term loan Bs, and interest rate derivatives and is a recognized expert in the financing of complex public private partnerships.
Michael's team at SMBC raises debt financing for a variety of real asset types including transportation, digital, water, social, industrial, and de-carbonization linked infrastructure. In this capacity, Michael has led or participated in several of the largest and most creative infrastructure and real asset financings.
Michael recently led the advisory and financing for SMBC's role in financing 34 on-campus student housing assets as part of Blackstone's $13B acquisition of American Campus Communities. Michael also led SMBC's underwriting of the $9B JFK New Terminal One financing, the $6.6B JFK Terminal 6 project, and the $14B financing of Intel's Semiconductor Co-Investment Program with Brookfield.
Michael is a graduate of Cornell University and the NYU Masters in Real Estate program.