There were no results found.
There were no results found.
Michelle Borré, CFA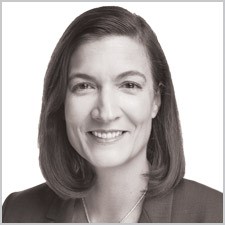 Michelle Borré is Head of the Fundamental Alternative Strategies team at Invesco. In this role, she conducts day-to-day portfolio management activities, as well as developing content addressing the use of liquid alternatives in portfolios. Ms. Borré joined Invesco when the firm combined with OppenheimerFunds in 2019. Prior to her role as a portfolio manager at OppenheimerFunds, Ms. Borré served as a senior research analyst covering special situations for the OppenheimerFunds value investment team. Before joining OppenheimerFunds in 2003, she held various positions at J&W Seligman, including managing director and partner. Additionally, Ms. Borré was an adjunct professor of finance and economics for a decade at Columbia Business School, where she also served on the Executive Advisory Board at the Heilbrunn Center for Graham and Dodd Investing from 2004 to 2005. Ms. Borré earned a bachelor's degree, cum laude, from Barnard College, Columbia University, and an MBA from Columbia Business School. She is a Chartered Financial Analyst® (CFA) charterholder and member of the Beta Gamma Sigma Society.