There were no results found.
There were no results found.
Miguel Segimon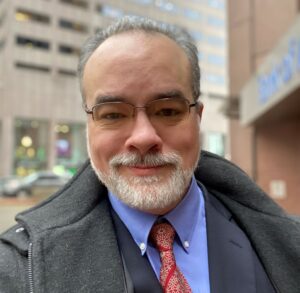 Miguel Segimon is a seasoned cybersecurity professional with an impressive track record of safeguarding digital landscapes against ever-evolving threats. As the Chief Information Security Officer (CISO) for the Americas at Amundi Asset Management's US office, Miguel orchestrates comprehensive security strategies that not only fortify the organization's digital assets but also foster a culture of security awareness and resilience.
Miguel joined Amundi as part of the Pioneer Investments acquisition in 2017, where he served as Security Manager and had been working at since 2007. Prior to Pioneer Miguel led the Threat Management team at MFS Investments, where he was able to hone skills in threat analysis, vulnerability management, and incident response, staying ahead of the curve in an ever-shifting threat landscape.
At Amundi Miguel works with an international team of security professionals covering the security of the firm's assets around the globe, deploying best-in-class solutions and strategies to solve today's security challenges. With over 25 years of experience in the field, Miguel brings a unique blend of technical prowess and strategic vision to the management team, ensuring that cybersecurity remains an integral part of the company's strategy.