There were no results found.
There were no results found.
Mike Chase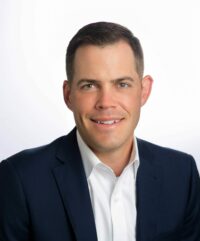 As a Partner and Head of Endowments & Foundations and OCIO, Mike oversees the firm's delivery of comprehensive investment and service solutions to our nonprofit client base. He also works directly with clients to provide advice and counsel on all areas of investment strategy and oversight including governance, asset allocation, manager implementation, portfolio structure and rebalancing, and overall investment policy. Mike chairs the firm's Endowment & Foundation Business Council and is a member of the firm's Investment Committee, Discretionary Committee and Capital Markets Team. He joined Fiduciary Investment Advisors, LLC in 2009, which combined with Fiducient Advisors in 2020.
Prior to joining the firm, he was an Associate in the Global Wealth Management division of Alliance Bernstein, LP. Mike earned his MBA from the University of Connecticut School of Business and BA from Colgate University. He currently serves on the board of Covenant Preparatory School, an independent middle school providing tuition free education and guidance to boys from underserved communities in the Hartford area.