There were no results found.
There were no results found.
Mike Pell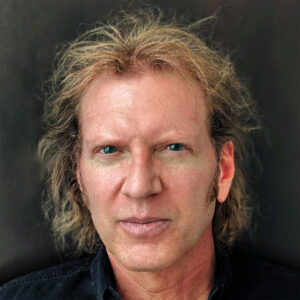 Bold, insightful, and uncompromising, Mike Pell is an unapologetic disrupter, having spent over three decades pushing the tech industry's boundaries well past innovative design and technologies into the realm of true breakthroughs. Today, many of those world-changing breakthroughs are imbedded in our everyday lives – such as creating Adobe Acrobat and PDF (1990), pioneering the first version of the web-based Metaverse (1995), and designing early Smartphone experiences (2002).
Widely recognized as a world-class designer and prolific thought leader, Pell currently leads The Microsoft Garage in New York City, part of the company's worldwide innovation program for moving ideas forward quickly to foster a culture of experimentation. An attractor for the city's brightest minds and bravest explorers, this unique space designed by Pell, enables a new kind of envisioning and rapid prototyping to turn promising ideas into reality, every day.
Pell's first book, "Envisioning Holograms" is considered a must-have for tomorrow's most influential storytellers and explorers. His second book "The Age of Smart Information" details how the fundamental nature of communication is transforming with the combination of AI and Metaverse technologies. Mike's third book "Visualizing Business", due out Spring 2022, shows our most complex and dynamic businesses in an entirely new light.