There were no results found.
There were no results found.
Natalie Trunow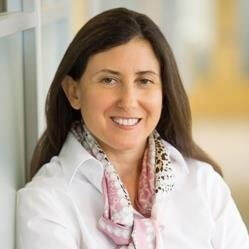 Natalie Trunow has over 25 years of experience in diverse aspects of asset management business, including: board oversight and governance, active role on board investment oversight committees, risk management, compliance, product design and business development; mutual funds.
Natalie's work has been published and quoted in major media outlets such as Wall Street Journal, Bloomberg, Reuters, Seeking Alpha etc. Over the years, Ms. Trunow presented extensively on the role of ESG in investment portfolios to large audiences, including CFA Institute, and industry conferences. This work culminated in an article in Journal of Environmental Finance: "Perspectives on ESG Integration in Equity Investing."
Natalie serves on the boards of Columbia Threadneedle mutual funds in Boston, MA, Guidewell Financial in Baltimore, MD and Healthcare Services for Children with Special Needs Foundation in Washington, DC.
Ms. Trunow graduated cum laude from New York University with Bachelor of Science degree in Economics and holds an MBA  in Finance from New York University Stern School of Business.