There were no results found.
There were no results found.
Pat Basu, M.D., M.B.A.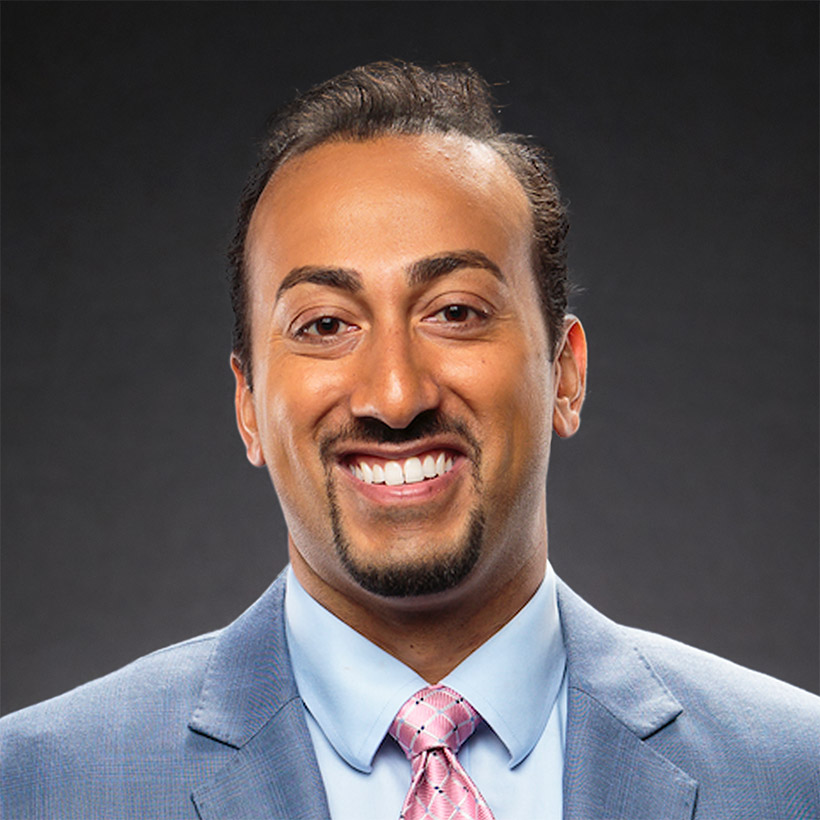 Professional Experience: Pat Basu, M.D., M.B.A., is a pioneering business leader, entrepreneur and physician whose professional mission has been to build a better American healthcare system and, by extension, a better America. A former Stanford University physician and White House Advisor, Dr. Basu has led in the public, private, non- profit and government sectors, leading organizations that have transformed healthcare for tens of millions of Americans. These include serving as a leader at two large national healthcare providers, a Fortune 10 managed care organization, a major virtual health company and as an equity investor in the health, technology and services sectors.

Dr. Basu currently serves as President and CEO of Cancer Treatment Centers of America, the only national cancer provider in the US. CTCA is one of the largest providers of cancer care, research and clinical trials in the world. Dr. Basu previously served as a member of the Executive Leadership Team of UnitedHealth Group (UNH), a leading payer and provider. His chief responsibility was leading OptumCare, the largest physician care business and value- based care business in the US. Dr. Basu previously served as a Partner in the middle-market private equity firm Chicago Pacific Founders where he led investments in high growth companies and entrepreneurs innovating health care, specifically in the areas of technology, value based care and service delivery.
Prior to UnitedHealth, Dr. Basu helped start Doctor on Demand, helping launch the delivery of telemedicine, then in its infancy, into the homes of millions of Americans. Under his leadership Doctor on Demand became the largest provider of telehealth video visits in the United States with more than 40 million Americans receiving access through their employer or health plan. Previously, Dr. Basu also served as President and Chief Operating Officer of vRad (a merger of publicly traded firms Nighthawk and Virtual Radiologic), helping the company grow into the largest provider of radiology services in the US while delivering high-quality, timely care to over 8 million Americans through partnerships with more than 2,500 hospitals, employers and physician groups.
Pat has applied the breadth of his expertise and passion for leadership by serving in board roles for Synchrony Financial, Takeda, Specialty Care, Walgreens, GE, McKinsey & Co. and the AMA. He has served as a senior advisor or consultant for several Fortune 500 firms, private equity firms and hospital systems.
Public and Civic Service: Outside of his professional leadership, Dr. Basu has dedicated much of his time to community and public-service leadership roles. He currently serves on the Board of Trustees for The Chicago Museum of Science & Industry and the Morton Arboretum. He previously served on the Board of Directors for the University of Illinois and the Stanford University Medical Alumni Association. He has served as member of The White House Fellows Regional Commission, the Council on Foreign Relations, the US-Japan Foundation, the Atlantik- Brüecke Foundation, the US-Italy Council, the Illinois State Board of Health, the Illinois Institute of Government & Public Affairs, Leadership Greater Chicago and the Economic Club of Chicago. Dr. Basu has delivered keynote addresses at over 150 corporations, universities, governments and professional societies. National news networks—including CBS, NBC, WGN, Fox and NPR— have sought his expert commentary on numerous topics over the years, and seven major universities have invited his expertise as visiting faculty.
Dr. Basu completed his medical training at Stanford University. He took a leave of absence from Stanford to serve as a White House Fellow and Senior Advisor, serving at the highest levels of federal government while helping to execute portions of the President's economic and health agenda. Dr. Basu is a recipient of the American Medical Association's National Excellence Award for Leadership, Stanford Medicine's Specialist Physician of the Year Award, the Crain's Chicago Business 40 Under 40 Award, The Governor Edgar Fellowship and the Daniel Burnham Fellowship of Leadership Greater Chicago. He is the recipient of the Distinguished Alumni Award from the University of Illinois Urbana-Champaign where he received his Bachelor of Science in Mechanical Engineering (BSME) and the Distinguished Alumni Award from the University of Chicago Booth School of Business where he received his Master's in Business Administration (MBA).